Your hotel at the foot of the
Grand Stade Pierre Mauroy Lille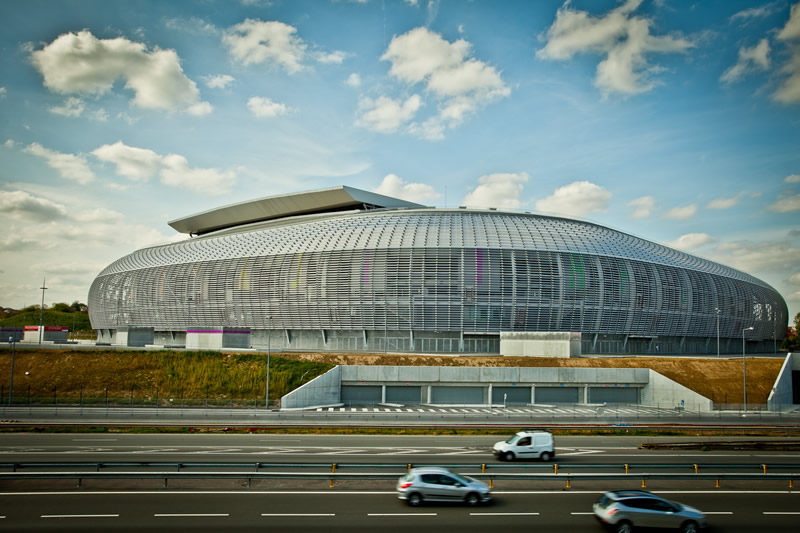 Book your hotel stay during concerts at the Grand Stade Lille Pierre Mauroy...
At concerts and LOSC match nights at the Grand Stade Lille Pierre Mauroy, the Ascotel complex is located to 50 ft and give our customers an immediate pedestrian access with free parking. Join teams to support in our bar, open all night, please contact us for the organization, we will do it. The clubs of fans enjoy benefits and private rooms (reservations) to meet their fans and supporters of teams.
Our commercial is available at +33(0)3 20 67 34 35 or
commercial@ascotel.fr
Upcoming concerts and events :
2021/06/05 to 2021/09/03
Concert de Christophe Maé : EXTENSION OF DATE
While he has just released his new album «La vie d'artiste», he gives you an appointment for an exceptional date at the Stade Pierre-Mauroy on September 3, 2021.
2021/03/27
Concert of "Vitaa and Slimane" with their VersuS Tour
Versus, the musical confessions of Vitaa and Slimane, two artists whose destiny decided to combine the time of a duo album. Available since 23 August, it has been certified platinum in only 48 days with more than 100,000 copies sold.
EXTENSION OF DATE - 2022/07/03 & 2022/07/04
Concert of Indochine
Indochine concerts are always incredible moments of emotion and communion, like the last tour "13 tour", sold out. Indochine makes it a point of honour to offer its multi-generational audience grandiose concerts at affordable seat prices.
2021/06 18 & 19
TOP 14 RUGBY - Semi-Finale
The last four of the French rugby elite is putting the entire season on the back of 80 exciting minutes to reach the final step and try to afford the Brennus Shield, rich in a history of more than 125 years.
Do not miss the opportunity to come and vibrate during this great festival of rugby Friday 18 and Saturday 19 June 2021!
Matches and Football Championship LOSC :
| | | | |
| --- | --- | --- | --- |
| 2021/01/06 à 21h00Ligue 1 Uber Eats | LOSC LILLE | VS | ANGERS SCO |
| | | | |
| --- | --- | --- | --- |
| 2021/01/20 à 00h00Ligue 1 Uber Eats | LOSC LILLE | VS | STADE DE REIMS |
| | | | |
| --- | --- | --- | --- |
| 2021/01/31 à 00h00Ligue 1 Uber Eats | LOSC LILLE | VS | DIJON FCO |